Find newsletters for cross promotions
Stop wasting time searching for willing cross promotion partners and get access to newsletters who want to connect with other newsletters.Grow your subscribers together.Without churning out content, feeding the social algorithms or draining your bank account for paid ads.
6.5 million
Total Subscribers
1. List your newsletter for free
You want to start growing your newsletter but you don't want to be doing all the outreach.Get your newsletter listed - what it is, who it's for and what your ideal partner looks like.Takes a couple of minutes.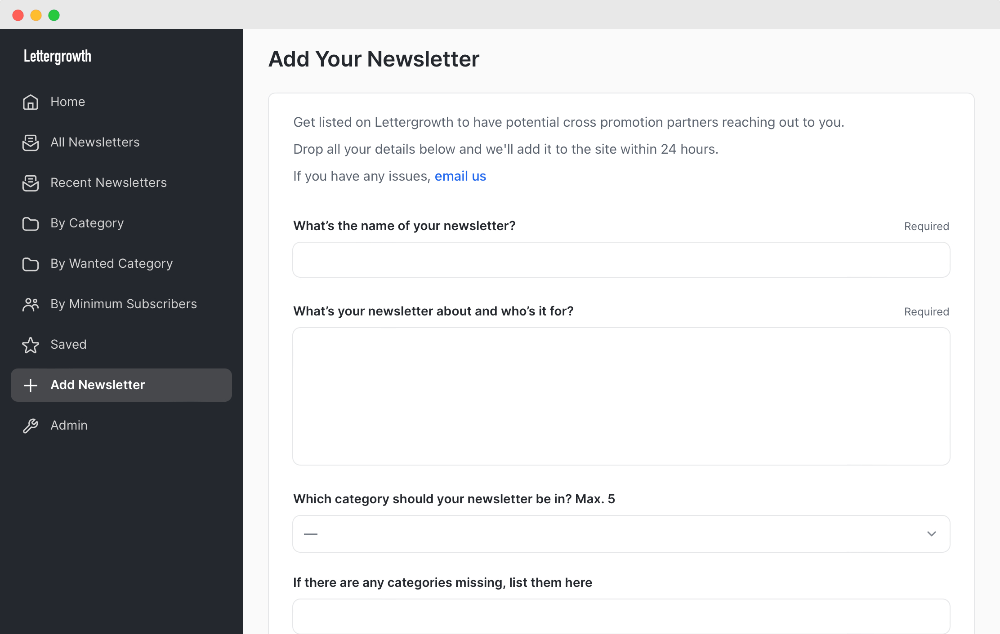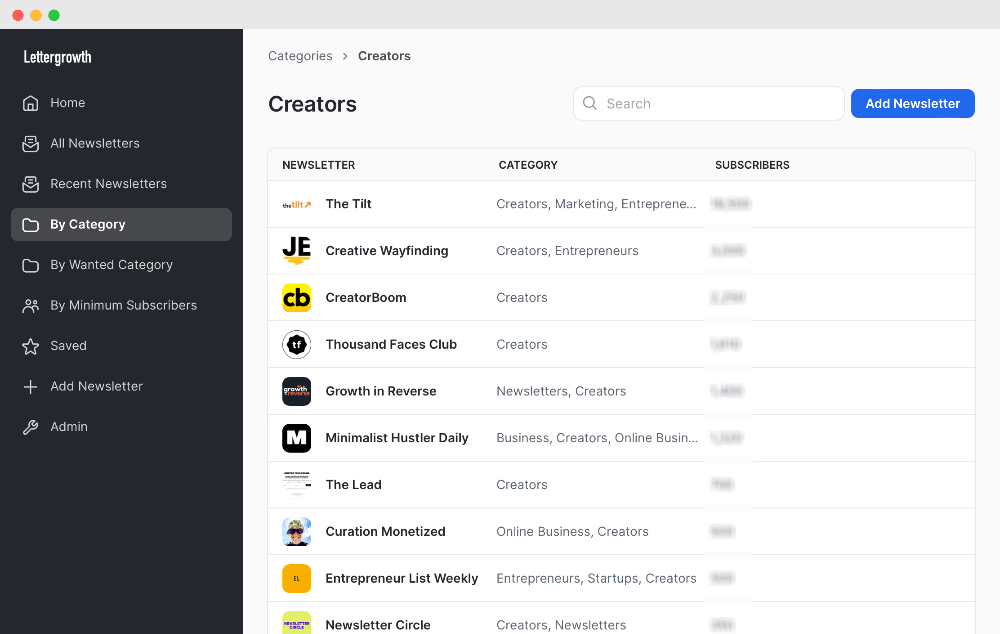 2. Look for partners
Whilst you're waiting to get your newsletter live, might as well take a look and see if anyone ideal is waiting to work with you.Browse by categories, subscribers or search for keywords.
3. Contact the perfect match
Found someone that looks perfect? Get in touch and work out how your cross promo will look.Simple shoutout or a collab on content? Maybe a newsletter takeover. Or a competition.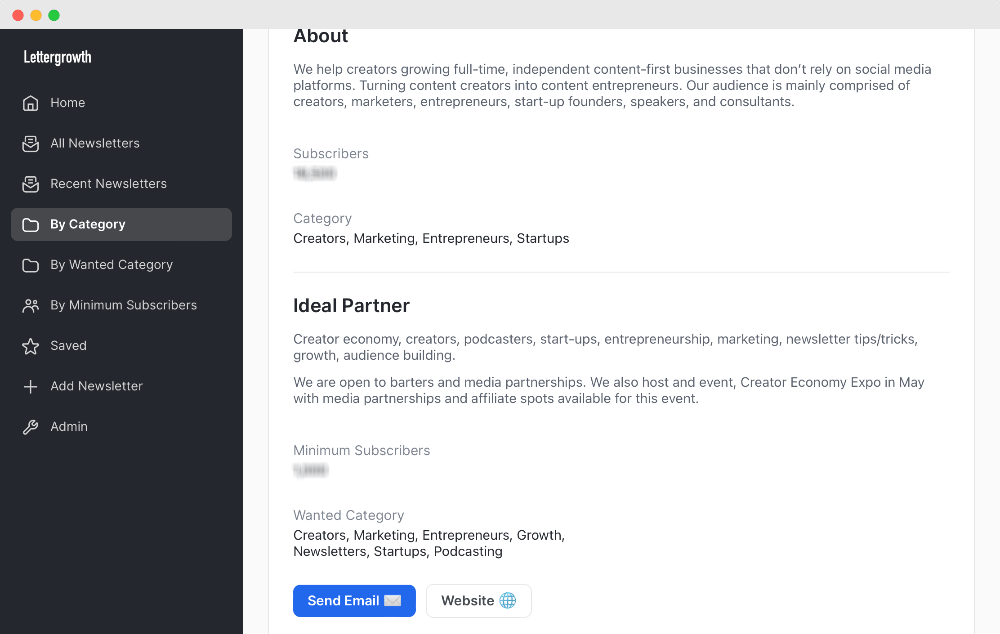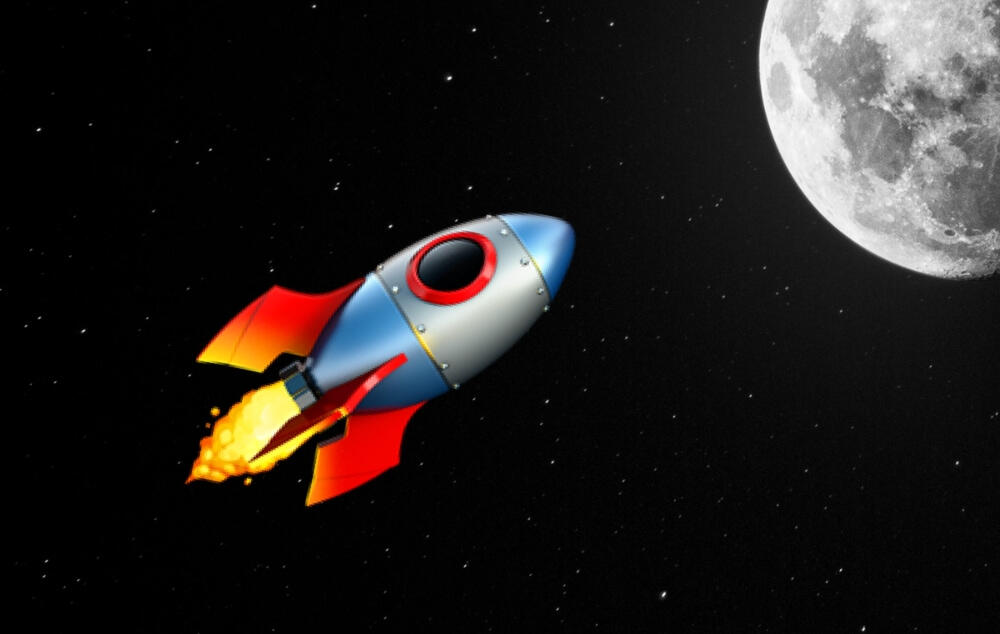 4. To the moon!!
Get those cross promos going and watch your subscriber growth explode.No paid ads needed.
You've been removed from receiving Lettergrowth Lab weekly community updates.You can still read archives of the emails in the discord.